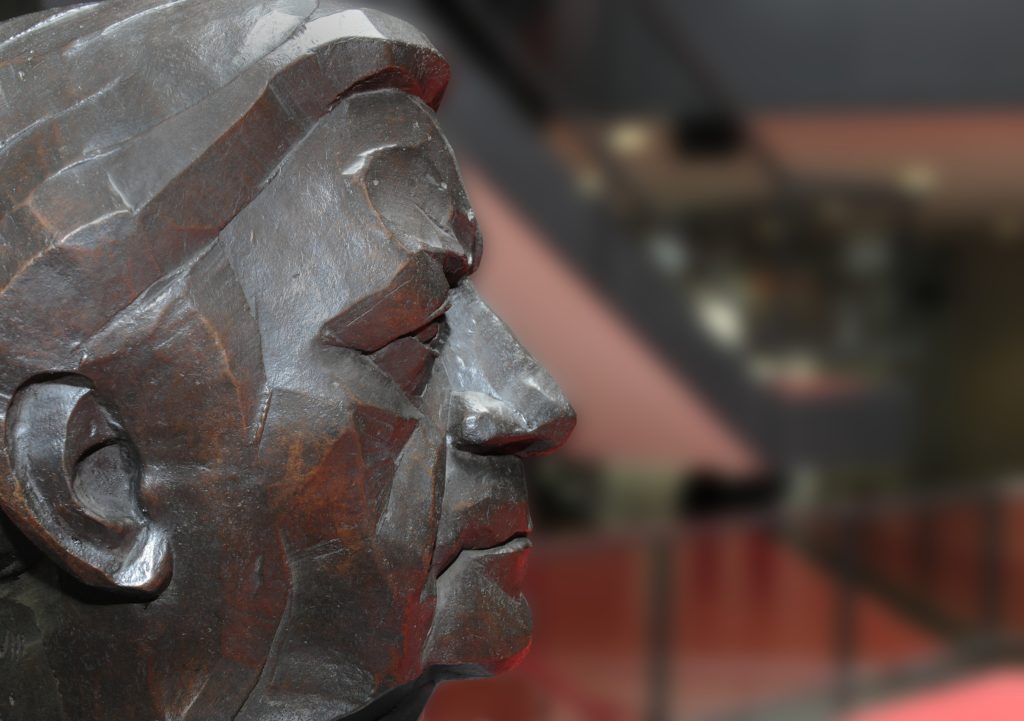 Federal Chancellor a. D. Dr. H. c. mult. Helmut Schmidt (1918 – 2015), born in Hamburg and honorary citizen of his native city, has been named after our university since 15 December 2003.
"As defense minister, Helmut Schmidt founded the universities of the German Armed Forces, which started teaching on October 1, 1973. He enriched science with two universities and made the military profession an academic profession. This socio-political reform and science policy achievement should be made visible and permanently recognized by the name of the university. "
This is the text of the decision of the Academic Senate of the University, with which the Federal Minister of Defense was asked to give her the name "Helmut Schmidt University".
Helmut Schmidt has gained a reputation both nationally and internationally through his work. As interior Senator he served the Free and Hanseatic City of Hamburg (1961 – 1965). He was Minister of Defense (1969-1972), Minister of Finance (1972-1974) and Chancellor (1974-1982). His foresight in security policy contributed decisively to ending the East-West conflict. As a publicist and publisher he worked until the end of his life.
Helmut Schmidt stands as a personality for a generation that experienced war and collapse, built up the Federal Republic of Germany and established parliamentary democracy in a new and reliable manner. His merits as politicians and parliamentarians, ministers and chancellors were high. His voice was heavy, his advice was in demand.
Publications
To the Helmut Schmidt bibliography of the university library
Letzte Änderung: 1. December 2020