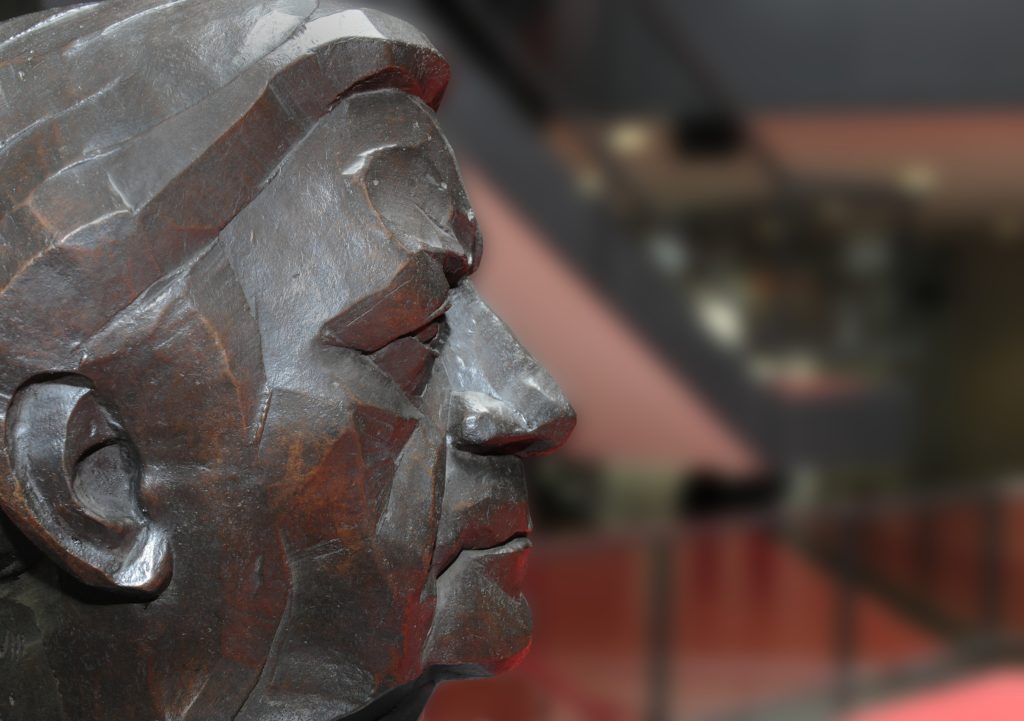 Former Federal Chancellor Dr. h. c. mult. Helmut Schmidt (1918 – 2015), a native of Hamburg and honorary citizen of his hometown, has been the namesake of our university since 15 December 2003.
"As Minister of Defence, Helmut Schmidt founded the universities of the Bundeswehr, which began teaching on 1 October 1973. In doing so, he enriched science with two universities and turned the officer's profession into an academic profession. This socio-political reform and achievement in science policy is to be made visible and permanently honoured by the name of the university."
This is the wording of the resolution of the University's Academic Senate asking the Federal Minister of Defence to confer the name "Helmut Schmidt University" on it.
Helmut Schmidt's work earned him a national and international reputation. He served the Free and Hanseatic City of Hamburg as Senator of the Interior (1961 – 1965). He was Minister of Defence (1969 – 1972), Minister of Finance (1972 – 1974) and Federal Chancellor (1974 – 1982). His far-sightedness in security policy made a decisive contribution to ending the East-West conflict. He worked as a journalist and editor until the end of his life.
As a personality, Helmut Schmidt stands for a generation that experienced war and collapse, built up the Federal Republic of Germany and established parliamentary democracy anew and reliably. His merits as a politician and parliamentarian, minister and chancellor were high. His voice carried weight, his advice was sought after.
Publications
To the Helmut Schmidt bibliography of the university library
Letzte Änderung: 2. June 2021