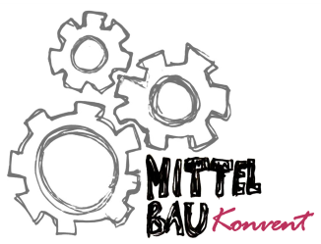 We're here for you!
The MittelbauKonvent is the central committee representing the interests of graduate students, lecturers, and other academic staff (so called Mittelbau) at Helmut Schmidt University.
Our goal is to improve working conditions and job perspectives for junior academics.
Who we are
Members of the MittelbauKonvent are elected representatives from all constituent university departments (Fakultätsräte) as well as the representatives to the university council (Akademischer Senat).
The MittelbauKonvent has an elected chair and at least one co-chair. For further information on what we do and how to get involved please visit our internal website.
What we can do for you
We meet at least once every term and discuss any university-wide issues and questions. We propose solutions and present them to the relevant committees, the president, or the university administration.
If you have a specific topic that you think should be addressed please don't hesitate to get in touch with us. In addition to that, there is an annual plenary session which is open to everyone.
Further information can be found on our internal website which contains plenty of hands-on information on university life. Any questions, concerns, or suggestions? Just shoot us a message.