The Student Body Regiment (German: Studierendenbereich – StudBer) forms the military section of the Helmut-Schmidt-University / University of the Federal Armed Forces (HSU) in Hamburg.
Commanded by a colonel or a captain at sea at regimental commander level, it is responsible for both its permanent staff and all officers and cadets studying at the university.
Mission
The Regiments primary objective is to provide guidance and support to the students of the HSU,
which includes:
– purposeful, targeted, and comprehensive support during the challenging and tightly arranged course of studies leading to a Master's Degree in less than four years,
– organisation and providing overall military training to the students in order to maintain and improve their military individual common core skills (ICCS).
HSU (Helmut-Schmidt-University) – working together in and for our armed forces!
We see ourselves as the link between the students' academic activities on the one hand and their military duties on the other. The cooperation of both academic and military section is the only way to ensure the students' success.
After finishing their studies at Helmut-Schmidt-University, our alumni officers will serve as military executives in all branches of our armed forces. For this reason, we do not only offer exchange visits to their respective military branches. We also provide updates on developments within the Federal Armed Forces and future challenges to be met by our alumni.
---
Structure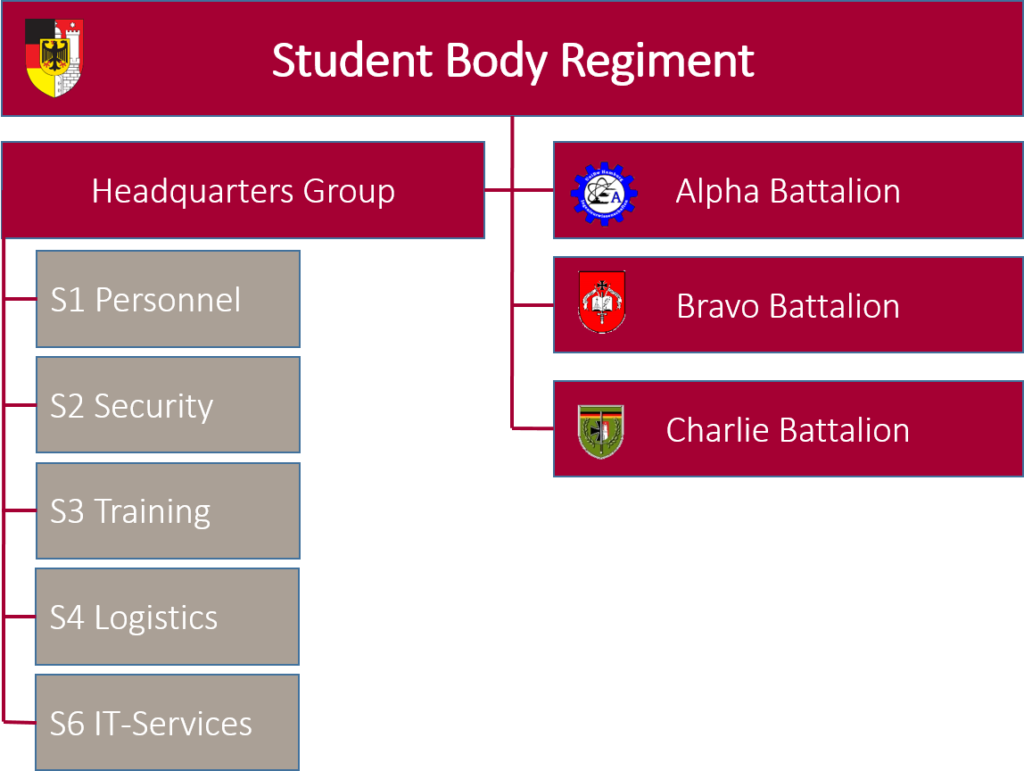 ---
Commander Student Body Regiment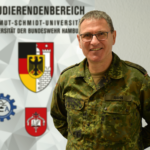 Phone:
+49 (0) 40 6541-4002
Visitor address
Helmut-Schmidt-University
H4 Building
Holstenhofweg 85
D-22043 Hamburg
Postal address
Helmut-Schmidt-University
Student Body Regiment
Post Office Box 70 08 22
D-22008 Hamburg
Links