The Student Body Regiment (German: Studierendenbereich – StudBer) is the military part of the Helmut-Schmidt-University / University of the Federal Armed Forces (HSU) located in Hamburg.
Commanded by a colonel or a captain at sea with the command authority of a regimental commander, it is responsible for all student officers and cadets.
Mission
The primary objective of the StudBer is to support the students of the HSU.
That includes:
– goal-oriented and cross-section support during the intensive compact courses leading up to a Master's Degree in less than four years
– conducting military training for the students in order to hone required basic military individual common core skills (ICCS).
In addition to the academic courses, students at HSU develop and take part in numerous extra-curricular activities and initiatives. That does not just include, as with other good universities, physical education (Sports Centre), but also charity projects, participation in international Projects such as the Model United Nations an HSU (HSU MUN e.V.) or representing the Armed Forces and their universities at home and abroad (international office).
HSU working together in and for our armed forces.
We see ourselves as a binding element between the students' academic and military requirements. This makes working very closely with the Academic side of the HSU on one side and various military headquarters on the other side one of our most important roles.
After the end of their university courses, our students will be officers with command position within our armed forces. For this reason we organise exchanges during their time here with the service branches Army (Heer), Air Force (Luftwaffe), Navy (Marine), and regularly inform our students about developments in the military world and the challenges facing future leaders.
---
Structure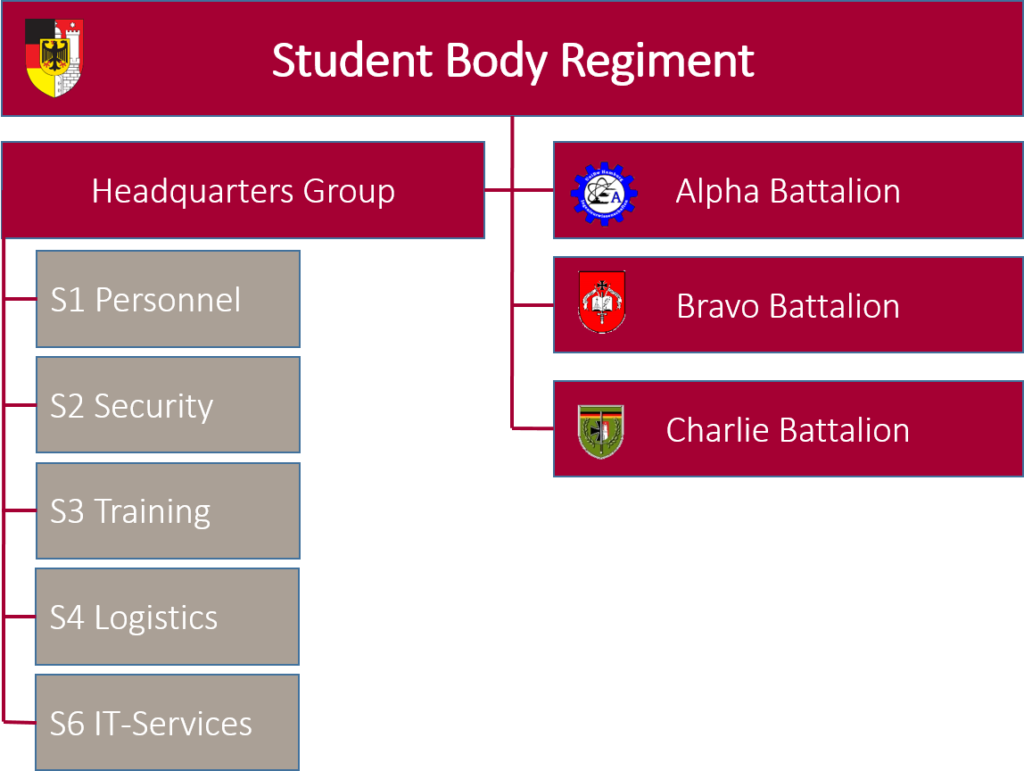 ---
Commander Student Body Regiment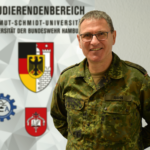 Telefon:
+49 (0) 40 6541-4002
Besucheranschrift
Helmut-Schmidt-University
H4 Building
Holstenhofweg 85
22043 Hamburg
Postanschrift
Helmut-Schmidt-University
Student Body Regiment
Postfach 70 08 22
22008 Hamburg
Links