Innovative urban air mobility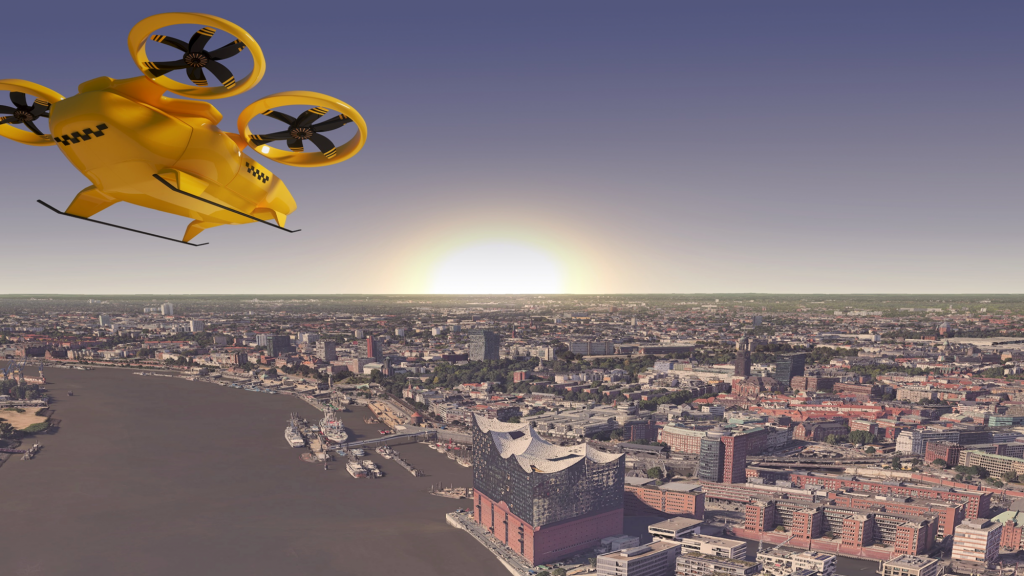 The overall objective of the i-LUM joint project is to develop and evaluate the feasibility of innovative concepts and technologies for airborne urban mobility for the Hamburg metropolitan region in future scenarios (2040/2050). The aim of the consortium is to establish scientific excellence at the system level of "urban mobility and transportation research" by taking an integrative approach to vehicles, on-board and ground-based command and control systems, operational infrastructures, and business models. In addition, the project will analyze the labor market (changes, qualifications) and social acceptance by means of social research, perform legal analyses of concept feasibility, and examine scalability of the concepts.
The project is funded by the Ministry of Science, Research, Equality and Districts (BWFGB) of the Free and Hanseatic City of Hamburg and runs from 01.01.2021 to 31.12.2023.
The project is managed by the Hamburg University of Technology (TUHH). Deputy spokesperson of the joint project is Univ.-Prof. Dr.-Ing. Alexander Fay.
---
Involved HSU-professorships: 
Professorship of Automation Technology
Professorship of Electrical Power Systems
Professorship of General and Biological Psychology
Professorship of Public Law, in particular public commercial and environment law
IPA Institute of Human Resources and Labor 
---
External project partners
Hamburg University of Technology (TUHH)
Hamburg University of Applied Sciences (HAW Hamburg)
HafenCity University Hamburg (HCU)
German Aerospace Center 
Letzte Änderung: 10. June 2021