Chair holder
Univ.-Prof. Dr. Arnd-Michael Nohl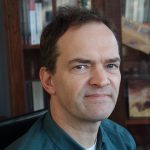 Visitor address
Helmut-Schmidt-University
building H1
Holstenhofweg 85
22043 Hamburg
Postal address
Helmut-Schmidt-University
Faculty of Humanities and Social Sciences
Chair for Education Science, especially Systematic Education Science
P.O. Box 70 08 22
22008 Hamburg
1968
born in Gießen, raised in Herborn (Hesse)
1989 to 1995
Studies of Educational Science, Psychology and Islamic Studies at the University of Heidelberg, the Hacettepe University Ankara and the Free University Berlin
1995
Graduation with the Magister Artium
1996 until 1998
Participant in the DFG Research Training Group "Identity Research" at the Martin Luther University Halle-Wittenberg (temporarily associated participant)
1997
Research assistant in the DFG project "Young People in Groups" (Head: Ralf Bohnsack)
1997 until 2001
Research associate in the Qualitative Educational Research Unit, Department of Education and Psychology, Freie Universität Berlin
2000
Doctorate in Philosophy at the Free University, supervised by Ralf Bohnsack and Christoph Wulf (second examiner). Publication title of the dissertation: "Migration and the Experience of Difference. Young natives and migrants in reconstructive milieu comparison".
2001 to 2004
Research assistant at the Chair of Foundatios of Education (Prof. Marotzki) of the Institute of Educational Science at Otto-von-Guericke-University Magdeburg
2004 until 2006
Junior professor for intercultural education at the Free University of Berlin
2006
Habilitation at the University of Magdeburg with a thesis on "Bildung and Spontaneity. Phases of change processes in three ages of life. Empirical Reconstructions and Pragmatistic Reflections".
since 5/2006
Full Professor for Educational Science, especially Systematics of Education, at Helmut Schmidt University
1/2007 until 12/2008
Member of the Academic Senate of Helmut Schmidt University
1/2009 until 12/2010
Member of the Faculty Council
17.12.2009
Call to the W3-Professorship for Foundations of Education at the University of Potsdam (rejected)
2.7.2010
Call to the W3-Professorship "Ethnic Heterogeneity in Education" at the University of Duisburg-Essen (rejected)
6.7.2016
Call to the W3 professorship "Systematic Educational Science" at the University of Hamburg (declined)
since 1/2019
Dean of Studies for Educational Science
7/2019-9/2019
Visiting Faculty Fellow at the Centre for Global Studies, University of Victoria, British Columbia
since 4/2020
Member of the DFG Review Board 109 Educational Science and Educational Research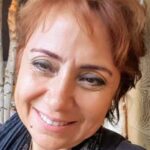 Helmut-Schmidt-University
building H1
Holstenhofweg 85
22043 Hamburg
Helmut-Schmidt-University
Faculty of Humanities and Social Sciences
Chair for Education Science, especially Systematic Education Science
P.O. Box 70 08 22
22008 Hamburg
Assoc. Prof. Dr. Kemal İnal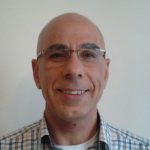 Visitor address
Helmut-Schmidt-University
building H1
Holstenhofweg 85
22043 Hamburg
Postal address
Helmut-Schmidt-University
Faculty of Humanities and Social Sciences
Chair for Education Science, especially Systematic Education Science
P.O. Box 70 08 22
22008 Hamburg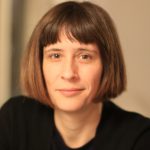 Visitor address
Helmut-Schmidt-University
building H1
Holstenhofweg 85
22043 Hamburg
Postal address
Helmut-Schmidt-University
Faculty of Humanities and Social Sciences
Chair for Education Science, especially Systematic Education Science
P.O. Box 70 08 22
22008 Hamburg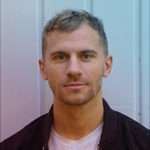 Visitor address
Helmut-Schmidt-University
building H1
Holstenhofweg 85
22043 Hamburg
Postal address
Helmut-Schmidt-University
Faculty of Humanities and Social Sciences
Chair for Education Science, especially Systematic Education Science
P.O. Box 70 08 22
22008 Hamburg
Letzte Änderung: 23. May 2022