Close cooperation with industry opens up the possibility of identifying current problems through comprehensive analyses, developing application-oriented solution concepts and implementing the results of research in practice.
Unser Angebot
Consulting along the product development process (process analysis, benchmarking, monitoring, concept development, implementation)
Extension of functionalities and creation of applications in the areas of CAD, digital factory, PDM, ERP and MES
Experimental determination of the service life of machine elements (air springs, pulleys, drive shafts, etc.)
Product development/design
Bereiche
Research Committees
Universities
Funding Committees
Foundations
Industry
Contact:
If we have aroused your interest, please do not hesitate to contact us at
[email protected]
.
Our cooperation partners: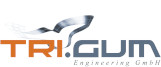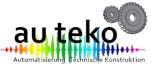 Letzte Änderung: 4. May 2021