Efficient organization of urban UAS traffic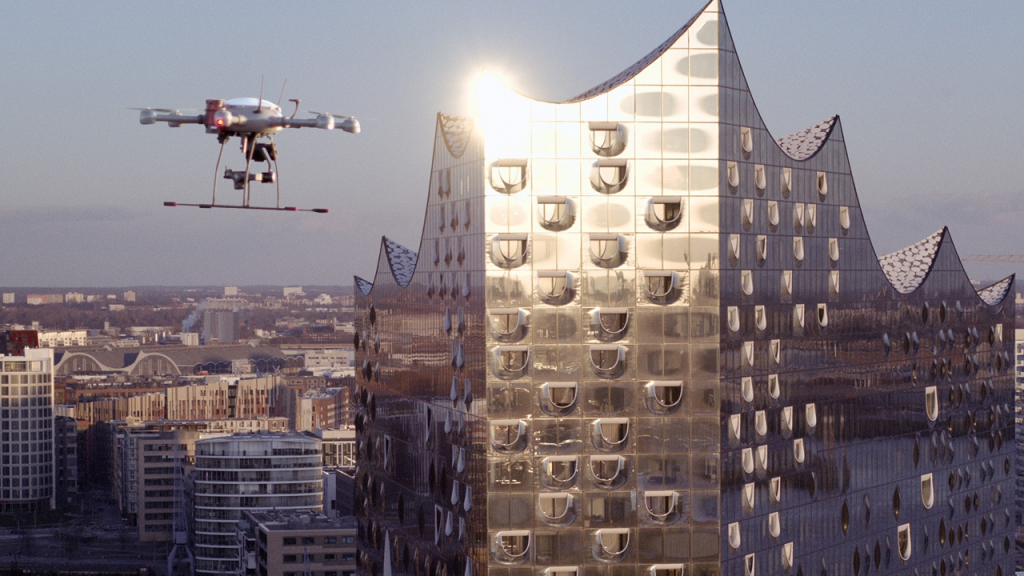 The aim of UDVeo is to develop practical concepts and solutions for the integration of UAS into urban airspace. For this purpose, a holistic concept comprising all relevant regulatory and technical aspects will be developed, taking into account the European U-space Regulation. Essential processes such as registration, flight authorization as well as strategic and tactical conflict management will be implemented as a prototypical control center application. In addition, UAS themselves and the communication infrastructure for urban use will be further developed.
To achieve the project goals, a holistic legal-technical concept will first be designed based on identified usage scenarios for UAS. Subsequently, the detailed processes for registration, airspace allocation and operational flight management will be developed. Furthermore, it will be determined which requirements have to be fulfilled by UAS in urban environment and how these can be implemented in practice.
The concepts developed in the project will be implemented in a prototype control center application. While this application is particularly used for strategic conflict management and flight authorizations as well as their monitoring, the UAS themselves are the focus of tactical conflict management. By using technologies such as D2X (802.11p), UAS will be able to communicate with each other. In addition, UAS will be equipped with the necessary intelligence to be able to react dynamically to changing environmental conditions and thus increase the safety of UAS traffic.
The project is funded by the German Federal Ministry of Transport and Digital Infrastructure (BMVI) and runs from Feb. 1, 2020, to Dec. 31, 2022.
The project is managed by the Professorship of Automation Technology. Person of contact is Sebastian Törsleff.
Link to the official project website
---
Involved HSU-professorships
Professorship of Automation Technology with
Professorship of Public Law, in particular public commercial and environment law  with Hans Flemming Kilian
---
External project partners
consider it GmbH
German Aerospace Center
HHLA Sky GmbH, Ministry of Economics and Innovation Hamburg
NXP Semiconductors Germany GmbH
Third Element Aviation GmbH
Workplace Solutions GmbH
Letzte Änderung: 10. June 2021