Automated execution of inspection tasks by drones and AI-based data analysis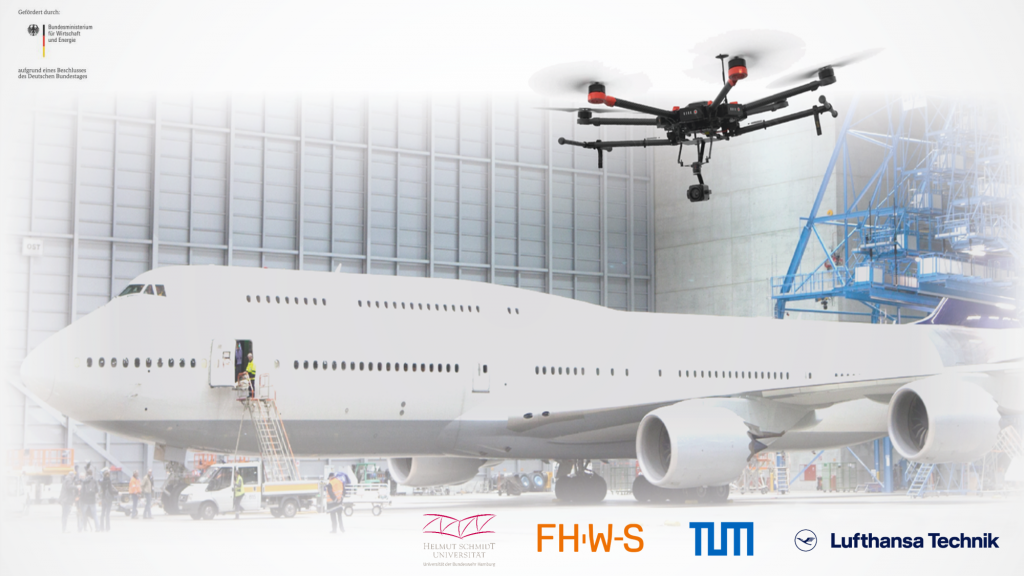 The project aims to design a holistic system of a flying drone for damage detection and assessment of external structures. The technical design will be based on maintenance requirements, leading to an overall system design and a prototypical implementation. The overall system should be capable of planning flights in advance, analyzing the inspection data with AI support and drawing conclusions automatically.
Within the scope of the project, further use cases, such as the inspection of aircraft, are to be tested and implemented. Here, the focus in the first step is on the "lightning strike". This type of damage occurs frequently in practice. Here, the inspection should first take place inside the hangar. In this way, environmental influences as well as legal framework conditions, especially in the airport area, are more calculable. In addition, the extension to the outside area is to be examined. 
The project is funded by the German Federal Ministry for Economic Affairs and Energy (BMWi) and has been running since 01.01.2018. The project ends on 31.12.2021.
The project is managed by Lufthansa Technik AG.
---
Involved HSU-professorships
Professorship of Control Engineering with Mirco Alpen, Daniel Dose and Mark Tappe
---
External project partners
Lufthansa Technik AG (Head of project)
Technical University of Munich
University of Applied Sciences Würzburg-Schweinfurt 
Letzte Änderung: 10. June 2021