Graphic Studio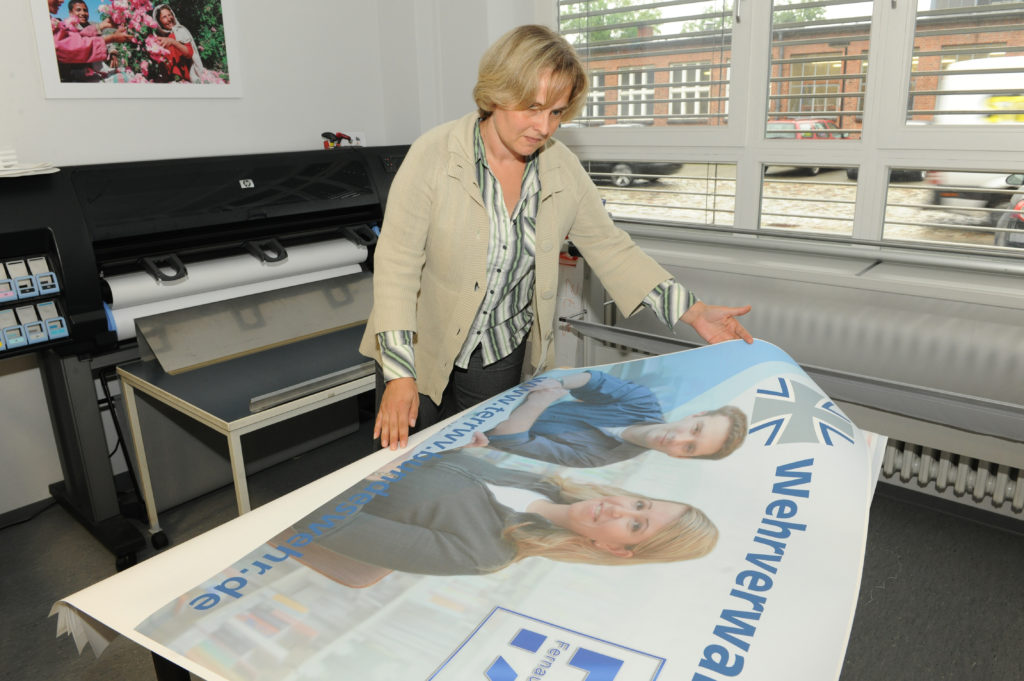 The Graphic Studio staff designs layouts for the various print media and advises on the visualisation of subjects. If required, we coordinate the editorial delivery and the editing of delivered articles for publication in print or on the Internet. A particular focus of our work is the preparation of technical final drawings, logo drafts and large posters, flyers and brochures for congresses and exhibitions.
Printing and Reproduction Centre
Our photographer documents the multi-faceted activities at the university for press release, teaching, and research.
In addition to scientific photographs from labs and workshops, our services also include documentaries about the work in the faculties and bodies, congress documentation, shots of sports events, lectures and parades, portrait and group photographs of visitors, as well as architectural photographs of buildings and the campus premises. A photo booth is available for taking officially required passport photographs.
Opening Hours
---
8:00 am – 11:30 am
12:30 pm – 3:00 pm (fridays till 2 pm)
Letzte Änderung: 18. November 2020