Professurinhaberin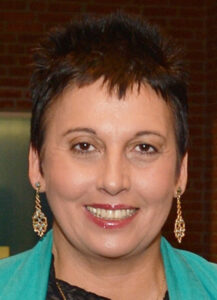 Gebäude H 1, Raum 2140
Telefon 040-6541-2772
Fax 040-6541-2090
Email: claudia.fantapie [at] hsu-hh.de
Sprechstunde
nach Vereinbarung
---
Claudia Fantapié Altobelli is Professor of Business Administration and Marketing at Helmut-Schmidt-University in Hamburg, where she has been on faculty since 1995. At Helmut-Schmidt-University she covers the fields of marketing research, international marketing, media and advertising in research and teaching. Among others, she has done research in the fields of online marketing, international branding and virtual advertising. Currently, her main research field is marketing research with a focus on consumer neuroscience.
Wissenschaftliche MitarbeiterInnen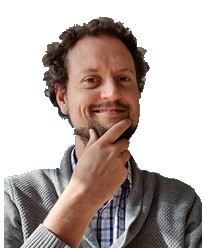 Email: [email protected]
Gebäude H 1, Raum 2141
Telefon 040-6541-3430
Sprechstunde
nach Vereinbarung
---
Nick Zuschke studies consumer decision-making. He uses theories, tools and methods from marketing, psychology, neuroscience and economics including eye tracking and discrete choice modelling. His goal is to better understand the mechanisms behind consumers' decisions and to optimize marketing decisions and marketing acitivites such as in-store marketing.
2022-today: University of the Federal Armed Forces Hamburg. Chair of Business Administration, in particular Marketing. Research Associate
2019-2022: Forschungsgruppe (research group) g/d/p. Research Consultant (FMCG, consulting retailers and manufacturers)
2019: University of Hamburg. Dr (Phd.). Marketing
2014-2018: University of Hamburg. Research Associate. Chair of Marketing and Innovation
2013-2014: Netrange MMH GmbH. Project Manager and Product Developer (Smart TV Business)
2013: University of Oldenburg. M.A. Business Economis & Law
2011: University of Oldenburg. B.Sc. Major Business, Minor Computer Science
Zuschke, N. (2020b). The impact of task complexity and task motivation on in-store marketing effectiveness: An eye tracking analysis. Journal of Business Research, 116, 337–350. https://doi.org/10.1016/j.jbusres.2020.05.009
Zuschke, N. (2020a). An analysis of process-tracing research on consumer decision-making. Journal of Business Research. (111), 305-320. https://doi.org/10.1016/j.jbusres.2019.01.028
Gebäude H 1, Raum 2142
Telefon: 040-6541-2802
Email: [email protected]
Sprechstunde
nach Vereinbarung
Arbeitstitel der Dissertation
Development and Validation of the Media Brand Trust Scale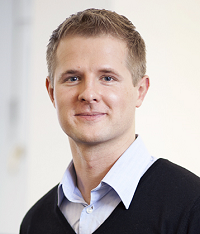 Gebäude H 1, Raum 1231
Telefon: 040-6541-2686
Email: [email protected]
Sprechstunde
nach Vereinbarung
Sekretariat
Letzte Änderung: 10. November 2022