Welcome to the Container-based High Performance Computing Center!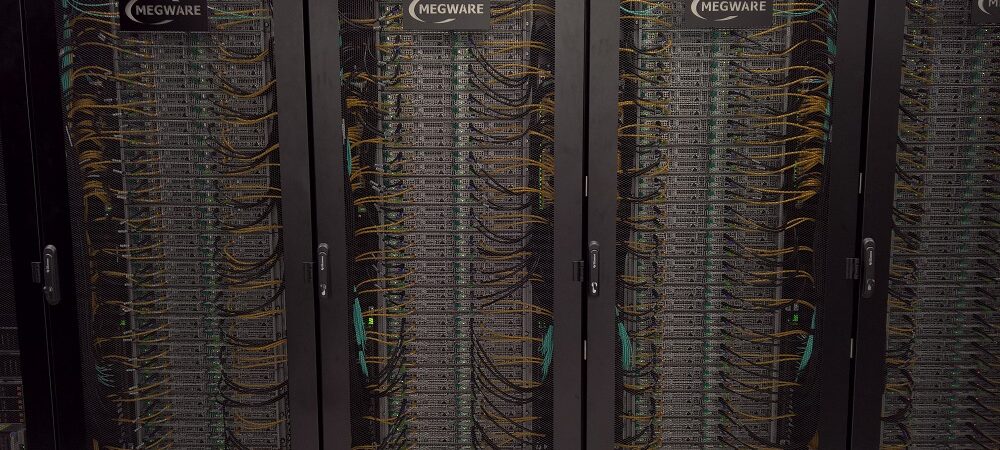 In the following, you find information on the Container-based High Performance Computing Center (CBRZ) at HSU which is administrated by the chair for high performance computing.
If you have any questions, feel free to contact [email protected].
For Newbies
Which compute systems are available at CBRZ?
Currently, the CBRZ hosts

the supercomputer HSUper, which features O(580) compute nodes for compute- and data-intensive workloads. HSUper is currently ranked 339 in the TOP500 list (June 2022).

How can I get access to the computational resources?

If you are a member of HSU: Please apply for HPC access using the following form (available on campus/VPN only, login with RZ credentials). Or navigate the ticket system website to find further forms: Ticket Templates » CBRZ » CBRZ: HSUper Access Registration
If you are not a member of HSU and if you are linked to HSU through a collaborative project with HSU partners: please file a guest account form together with the respective HSU partner in charge. Afterwards, apply for HPC access (same workflow from here as for HSU members).
In all other cases: please contact the CBRZ team to check for HPC access possibilities.
For Users
More information on computational resources: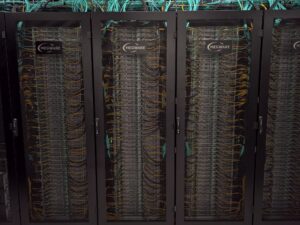 More information on HPC competences (workshops, tutorials, material, etc.) can be found on the websites of the HPC competence platform (to come soon), established by the project hpc.bw funded by dtec.bw – Digitalization and Technology Research Center of the Bundeswehr. dtec.bw is funded by the European Union – NextGenerationEU.
CBRZ Infrastructure
HSUper is located in 4 x 20″ containers. 9 racks currently contain:
571 liquid-cooled computing nodes,
5 fat-memory (1TB) liquid-cooled computing nodes,
5 GPU nodes (two NVIDIA Tesla A100 PCIe 40GB HBM2 per node),
1 PB BeeGFS storage,
1 PB CEPH storage,
networking & uninterruptible power supply hardware.
One rack contains up to 92 computing nodes and 5 switches.
Each node consists of:
2 (dual-socket) Intel Xeon Scalable Platinum 8360Y, 36 Core @ 2.40 GHz
256 GB RAM (fat nodes: 1TB)
NVIDIA InfiniBand HDR100 (non-blocking)
A heat pump system enables sustainable reuse of hot liquids for building heating.
HPC-related Projects
In the following, you find a list of projects that are related to CBRZ and its computational resources:

Letzte Änderung: 13. March 2023