Open Lab Hamburg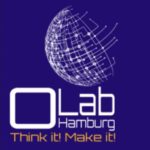 The OpenLab Hamburg is an open high-tech workshop that gives the general public access to modern, digital manufacturing technologies in order to realize their own ideas.
The lab belongs to the FabLabs (fabrication laboratories) movement – a global network of open workshops and is a member of the international Fab Lab Association.
Compact introductory courses offer a quick and intuitive introduction to the use of the machines. Handling does not require any special training and initial ideas can be implemented after only 1-2 hours of instruction.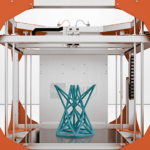 In addition, workshops, lectures and weekly meetings offer the opportunity to exchange ideas, learn from each other and create new things together.
The OpenLab Hamburg is organized and operated by the Laboratory of Production Engineering (LaFT) at the Helmut Schmidt University / University of the Federal Armed Forces Hamburg.
Target Audience
The OpenLab Hamburg is aimed at all students, pupils and private individuals, as well as at companies and other institutions that are interested in craftsmanship, design and technology.
The lab can be used for the development of prototypes for start-ups as well as for research and study projects or for handicrafts in leisure time.
Letzte Änderung: 10. July 2019