Capability of intercepting small aircraft entering restricted airspace with civil assets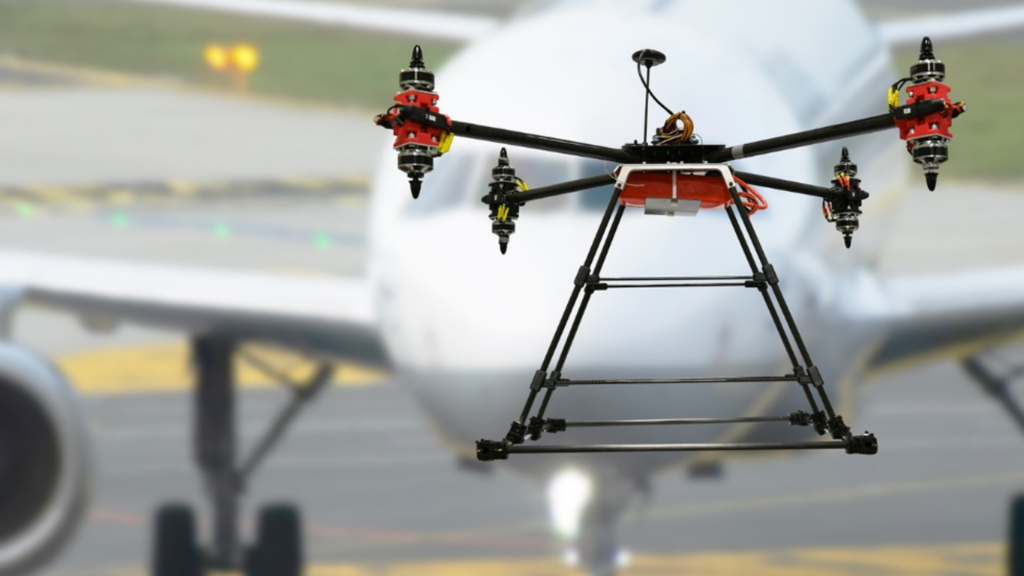 The objective of the FALKE counter-UAS system is to develop and demonstrate an overall technical and organizational concept for countering illegally operating drones using Hamburg Airport as an example. Taking into account all areas of competence and responsibility, this overall concept is intended to provide automated and standardized solutions so that the concept can also be used as a blueprint for other airports. This concept considers all phases, starting with detection and verification systems, the resulting threat levels, the reporting and decision paths, up to the final automated deployment of an interceptor drone.
Available partial solutions will be tested for their suitability and integrated if possible. Missing components, especially AI for automated capture of uncooperative UAS will be defined and developed. HSU will design and implement the hardware and software of the AI component. Using its sensors, this component should detect illegally operating drones and keep them continuously in focus until the deployment of the effective means. Furthermore, it should determine the control commands for the counter-UAS in a closed loop by means of suitable algorithms and regulate them by machine learning in such a way that the vehicle comes into a predefined flight position. The goal is to ensure that the relative movements between the two UAS are as small as possible at this point in time in order to achieve the highest possible reliability.
The project is funded by the Federal Ministry of Transport and Digital Infrastructure (BMVI) and runs from 09.11.2019 to 08.11.2022.
The project is managed by the Professorship of Electrical Measurement Engineering. The contact person is Dr. Ralf Heynicke.
---
Involved HSU-professorships
Professorship of Electrical Measurement Engineering
---
External project partners
Please ask the contact person
Letzte Änderung: 10. June 2021