With an outstanding thesis, Yasmin Kopp completed her master's degree in physics at the University of Hamburg in December 2021 with a focus on laser physics and photonics. Since January 2022, she has been a doctoral student at the Chair of Laser Technology and Spectroscopy. There, the physicist is working on her dissertation on "Table-top source of extreme ultraviolet frequency combs for precision metrology applications." She is supported for three years by the Hamburg Career Competence Center for Women's, Pro Exzellenzia, promoted.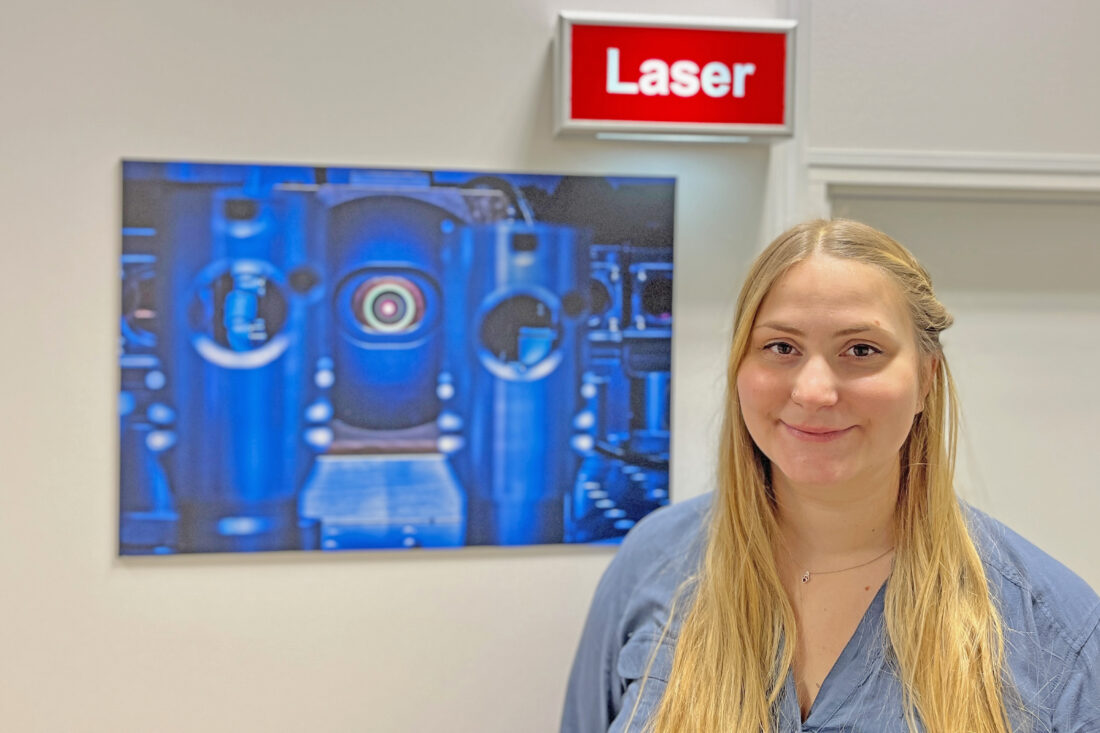 After graduating from high school, she studied physics in Münster and completed her bachelor's degree in Glasgow, Scotland. She came to the University of Hamburg in 2019 to study for her master's degree. At the same time, she also became a student assistant at the Professorship for Laser Technology and Spectroscopy of the Helmut-Schmidt-University.
Now the physicist is involved on a daily basis with basic research for the development of new laser technologies. "Simply put, it involves spectroscopic and metrological applications, such as the spectroscopy of thorium for the future generation of ultraprecision clocks. I stand in the lab all day and build optical devices myself."
For most of her school years, she was not interested in mathematics and physics, says Yasmin Kopp. "It wasn't until high school that my interest grew," the 26-year-old sums up. "Until I got my bachelor's degree, I couldn't imagine standing in a lab and experimenting with the optical setups I built myself. It wasn't until I worked as a student assistant for Professor Pronin, who was instrumental in motivating, supporting and encouraging me, that my interest in scientific research really came about." So far, she is the only woman in the professorship team.
"I think it is important to advance the equality of women in the natural sciences. That was one of the reasons for me to apply for the fellowship. You can see from my example where things can go if you dare to enter a male-dominated research field as a woman."
Pro Exzellenzia enables young female scientists to receive a scholarship as well as skills development in the form of career coaching, leadership and application training, body language, empathy or self-assertion, among other things. "I'm looking forward to the workshops, to getting input from experienced female researchers. I'm totally up for that. Above all, the program that Pro Exzellenzia offers here was the reason for me to apply."