On the one hand, the statistics and data science group is focusing on application-driven methodological research, particularly regularization and ensemble methods for categorical, functional and high-dimensional data. On the other hand, we are offering consulting services on statistics and data analytics to collaborators from, e.g., economics, social and life sciences.
Research interests:
high-dimensional data
categorical data
functional data
model and variable selection
statistical and machine learning
applied statistics
Selected Research Projects: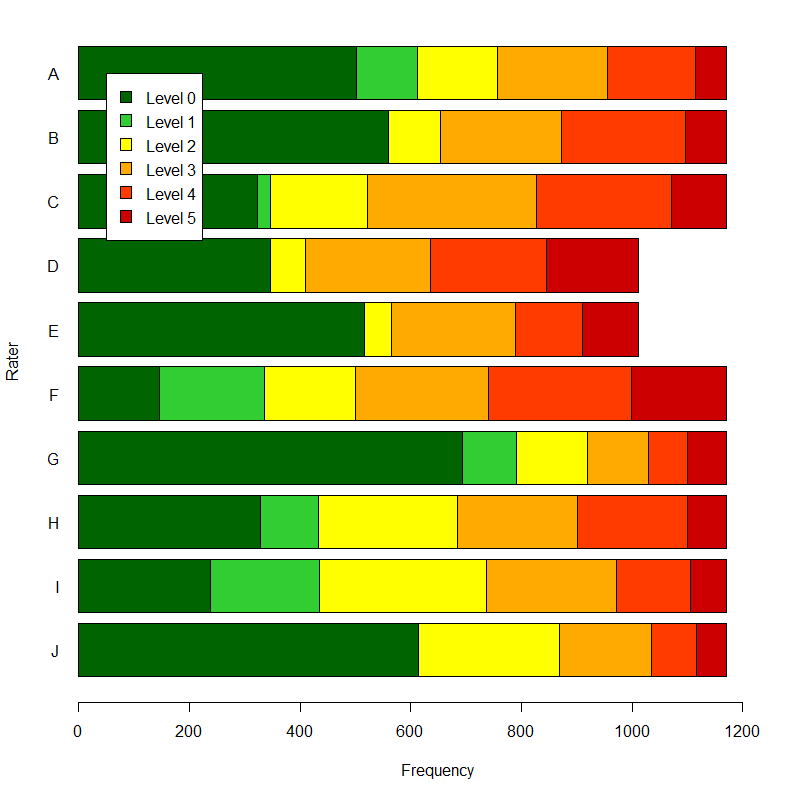 DFG Research Grant: Statistical Methods and Models for Interdependent Categorical, particularly Ordinal Data
There are various statistical methods available for analyzing and modeling high-dimensional, interdependent variables, such as graphical models or principal component analysis. Those methods, however, usually require continuous or metrically scaled data. Corresponding methods for categorical, particularly ordinal data are rather limited, although this kind of data is frequently found in various applications. Therefore, the goal of the project is to fill this gap in statistical methodology by developing appropriate methods, such as regularized graphical models and principal component analysis for ordinal variables
Research Group: Prof. Dr. Jan Gertheiss; Aisouda Hoshiyar, M.Sc.; Ejike Richard Ugba, M.Sc.
Funding Period: 2019 – 2022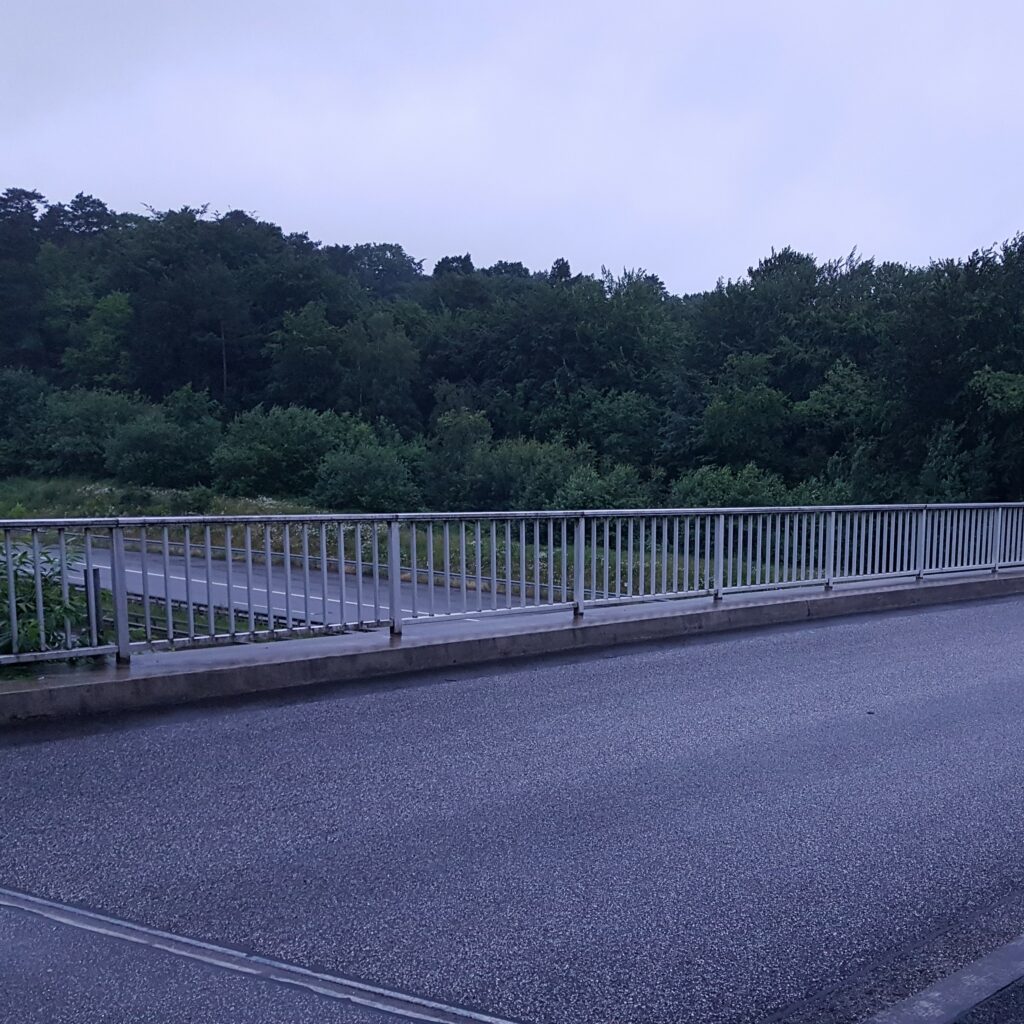 Subproject Data Analytics, Joint DTEC Research Project SHM – Digitization and Monitoring of Bridge Infrastructure
Within the joint research project Structural Health Monitoring (SHM) we aim at assessing existing and potentially damaged highway bridges by means of different monitoring systems in an integrated, digital framework (details).
In our subproject Data Analytics we investigate spatio-temporal associations within and between sensor streams and develop/adapt machine learning methods for feature extraction and damage detection.
Research Group: Prof. Dr. Jan Gertheiss, Lizzie Neumann, M.Sc.; Frederike Vogel, M.Sc.
Funding Period: 2021 – 2024
Recent publications:

Vogel, F., N.M. Vahle, J. Gertheiss and M.J. Tomasik (2022). Supervised learning for analysing movement patterns in a virtual reality experiment. R. Soc. Open Sci. 9, available from https://doi.org/10.1098/rsos.211594

Gertheiss, J., F. Scheipl, T. Lauer and H. Ehrhardt (2022). Statistical inference for ordinal predictors in generalized additive models with application to Bronchopulmonary Dysplasia. BMC Research Notes, available from https://doi.org/10.1186/s13104-022-05995-4

Altmann, B. A., J. Gertheiss, I. Tomasevic, C. Engelkes, T. Glaesener, J. Meyer, A. Schäfer, R. Wiesen and D. Mörlein (2022). Human perception of color differences using computer vision system measurements of raw pork loin. Meat Science, available from https://doi.org/10.1016/j.meatsci.2022.108766

Hesselmann, C., J. Gertheiss, and J.P. Müller (2021). Ride Sharing & Data Privacy: How Data Handling Affects the Willingness to Disclose Personal Information. Findings, November, available from https://doi.org/10.32866/001c.29863


Hoshiyar, A. (2021). ordPens: An R package for Selection, Smoothing and Principal Components Analysis for Ordinal Variables. Journal of Open Source Software, 6(68), 3828, available from https://doi.org/10.21105/joss.03828


Hoshiyar, A., H. A. L. Kiers, and J. Gertheiss (2021). Penalized non-linear principal components analysis for ordinal variables with an application to international classification of functioning core sets. Preprint, available from https://arxiv.org/abs/2110.02805

Rohweder, N.O., J. Gertheiss, and C. Rembe (2021). Sub-micron pupillometry for optical EEG measurements. tm-Technisches Messen 88 (7-8), 473-480

Selk, L. and J. Gertheiss (2021). Nonparametric Regression and Classification with Functional, Categorical, and Mixed Covariates. Preprint, available from https://arxiv.org/abs/2111.03115


Ugba, E. R. (2021). serp: An R package for smoothing in ordinal regression. Journal of Open Source Software, 6(66), 3705, available from https://doi.org/10.21105/joss.03705


Ugba, E.R., D. Mörlein, and J. Gertheiss (2021). Smoothing in ordinal regression: An application to sensory data. Stats 4 (3), 616-633

Aipperspach, C., J. Gertheiss, and C. Jahn (2020). CO2-Ausstoß auf See: Sind genauere Schätzungen möglich? Potentiale eines Stichproben-basierten Modells. Internationales Verkehrswesen 72 (3), 65-71

Alhaji, B., J. Beecken, R. Ehlers, J. Gertheiss, F. Merz, J. Müller, M. Prilla , A. Rausch, A. Reinhardt, D. Reinhardt, C. Rembe, N.-O. Rohweder, C. Schwindt, S. Westphal, J. Zimmermann (2020). Engineering human-machine teams for trusted collaboration. Big Data and Cognitive Computing 4, 35

Hoshiyar, A. (2020). Analyzing Likert-Type Data using Penalized Non-Linear Principal Components Analysis. In: Proceedings of the 35th International Workshop on Statistical Modelling, Vol. I, 337-340

Lauer, T., J. Behnke, F. Oehmke, J. Bäcker, K. Gentil, T. Chakraborty, M. Schloter, J. Gertheiss, and H. Ehrhardt (2020). Bacterial colonization within the first 6 weeks of life and pulmonary outcome in preterm infants < 1000g. Journal of Clinical Medicine, 9, 2240

Vogel, F., N. Vahle, J. Gertheiss, and M. J. Tomasik (2020). Neural network classification of movement patterns in a virtual reality experiment. Proceedings of the 35th International Workshop on Statistical Modelling, Vol. I, 442-445

Weiß, C.H., F. Zhu, and A. Hoshiyar (2020). Softplus INGARCH Models. Statistica Sinica, accepted for publication

Gertheiss, J., A. Groll, T. Stodolski, M. Priebe, and M. Rudolph (2019). Prediction intervals for out-of-sample forecasts based on spline extrapolation. Proceedings of the 34th International Workshop on Statistical Modelling, Vol. II, 54-57

Hoshiyar, A., J. Gertheiss, P. Wiemann, and T. Kneib (2019). Challenging the commonly used log-link in statistical models for count data with an application to infectious disease data. Proceedings of the 34th International Workshop on Statistical Modelling, Vol. II, 346-350

Mörlein, J., L. Meier-Dinkel, J. Gertheiss, W. Schnäckel, and D. Mörlein (2019). Sustainable use of tainted boar meat: Blending is a strategy for processed products. Meat Science 152, 65-72
Letzte Änderung: 17. May 2022