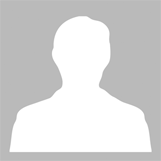 Telephone:
+49 40 6541-1234
Address
Helmut-Schmidt-University
Building H1
Holstenhofweg 85
22043 Hamburg
Germany
Postal address
Helmut-Schmidt-University
Fakulty for Economics and Social Sciences
PO-box 70 08 22
22008 Hamburg
Germany
Since December 2019 I work as PhD candidate under the supervision of Prof Dr Jan Gertheiss.
Research interests:
statistical & machine learning for sensor-based (functional) data
Conferences
TeaP 2021.  Embodying an old age virtual avatar leads to decline in physical performance and to avoidance of self-observation. Online long presentation submitted as pre-recorded video.
IWSM 2020. Neural network classification of movement patterns in a virtual reality experiment. Published in: 35th International Workshop on Statistical Modelling (p. 442).
Lectures
2020-2021: Exercises "Quantitative Methods I/II/III"
Letzte Änderung: 19. November 2021