Updated from 2017–2022, no longer maintained.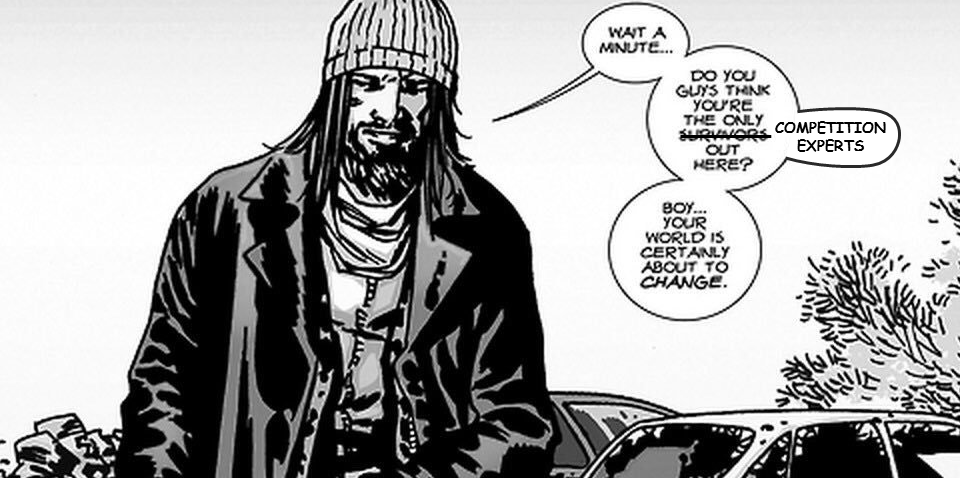 ---
This page is a collection of previous optimization challenges/ competitions in Operations Research. Quite frequently, different communities are involved in those events (people from Operations Research, (Meta-) Heuristics, Computer Science, Applied Mathematics, Constraint Programming, …). 
Active Challenges
Note: any information below provides are a rough orientation only. Please consult the official webpage for official announcements.
Permanent links
Past events
VeRoLog Solver Challenges
(EURO/)ROADEF Challenges: http://challenge.roadef.org/
The Parameterized Algorithms and Computational Experiments Challenge PACE: https://pacechallenge.org/
Model Counting Competition 2020: https://mccompetition.org/past_iterations
Train Schedule Optimisation Challenge: https://www.crowdai.org/challenges/train-schedule-optimisation-challenge
ACP Challenge 2016 on the Torpedo Scheduling Problem: http://cp2016.a4cp.org/program/acp-challenge/
ESICUP  – Renault Container Loading Challenge: http://challenge-esicup-2015.org/ (page is offline, but there is some information here: https://paginas.fe.up.pt/~esicup/extern/esicup-12thMeeting/pmwiki.php?n=Conference.Info)
MISTA Challenge 2013: https://gent.cs.kuleuven.be/mista2013challenge/
Nurse Rostering Competitions
Timetabling Competitions
DIMACS Implementation Challenges: http://dimacs.rutgers.edu/Challenges/

12th DIMACS Implementation Challenge: Vehicle Routing Problems
The Eleventh DIMACS Implementation Challenge: 2014, Steiner Tree Problems
The Tenth DIMACS Implementation Challenge: 2012, Algorithm Implementation Challenge: Graph Partitioning and Graph Clustering
The Ninth DIMACS Implementation Challenge: 2005-2006, The Shortest Path Problem
The Eighth DIMACS Implementation Challenge: 2001, The Traveling Salesman Problem
The Seventh DIMACS Implementation Challenge: 2000, Semidefinite and Related Optimization Problems
The Sixth DIMACS Implementation Challenge: 1998, Near Neighbor Searches
The Fifth DIMACS Implementation Challenge: 1995-1996, Priority Queues, Dictionaries, and Multi-Dimensional Point Sets
The Fourth DIMACS Implementation Challenge: 1994-1995, Two Problems in Computational Biology: Fragment Assembly and Genome Rearrangements
The Third DIMACS Implementation Challenge: 1993-1994, Effective Parallel Algorithms for Combinatorial Problems
The Second DIMACS Implementation Challenge: 1992-1993, NP Hard Problems: Maximum Clique, Graph Coloring, and Satisfiability
The First DIMACS Implementation Challenge: 1990-1991, Network Flows and Matching

Kaggle
International Optimisation Competition on the Magic Square Problem, November 2011: http://www.solveitsoftware.com/competition.jsp (page is offline, but there is some information here: http://www.yuribykov.com/IOC/)
GECCO and CEC/ WCCI/ IEEE Competitions:
Generalization-based contest in Global Optimization GenOpt:
Cross-domain Heuristic Search Challenge CHeSC (2011): http://www.asap.cs.nott.ac.uk/external/chesc2011/index.html
Global Trajectory Optimization Competitions GTOC (since 2005): https://sophia.estec.esa.int/gtoc_portal/
Wind Farm Layout Optimization Competition
Cimpress Tech Challenge on efficiently covering a grid with squares: http://archive.is/Ifi73 and https://cimpress.com/blog/2015/06/26/cimpress-tech-challenge-winner-dimitar-blagoev/
Vistaprint 3-D-bin-packing competition: see some discussion here http://www.i-programmer.info/news/204-challenges/7829-10k-contest-to-solve-a-problem-worth-millions.html and follow this link to the winning source code: https://github.com/zuwalski/vistaPickPack
Mathematical Competitive Game 2017-2018 of the FFJM, Distribution of Goods: http://www.scmsa.eu/archives/SCM_FFJM_Competitive_Game_2017_2018.pdf
International Student Competition in Structural Optimization (ISCSO 2018, ISCSO 2019): http://www.brightoptimizer.com/
Computational Geometry: Solving Hard Optimization Problems: https://cgshop.ibr.cs.tu-bs.de/
Grid Optimization Competition: https://gocompetition.energy.gov/
Competitions of the Working Group on Modern Heuristic Optimization (WGMHO) under the IEEE PES Analytic Methods in Power Systems (AMPS) Committee: 2019 Expansion planning and flexibility optimization: http://sites.ieee.org/psace-mho/2019-expansion-planning-and-flexibility-optimization-in-sustainable-electrical-power-systems-competition-panel/
10th International Student Competition in Structural Optimization ISCSO 2021 – https://www.brightoptimizer.com/
Model Counting Competition 2021: https://mccompetition.org/about
Google Hash Code Challenge: https://codingcompetitions.withgoogle.com/hashcode/
IBM Ponder This Challenge:
https://www.research.ibm.com/haifa/ponderthis/challenges/January2021.html
More…
While the above mentioned challenges are more related to optimization, there are other places of interest, too: SAT, Max-SAT, planning, etc.
Of course, there is an overlap with optimization as it is understood in the competitions above, but we chose to present them in another category. Apologies for not listing everything. We know that there are also many competitions in robotics (planning).
Letzte Änderung: 1. Januar 2023