Welcome at the Chair of Technology and Innovation Management at the Helmut-Schmidt-University Hamburg!
Current announcement about guest lecture!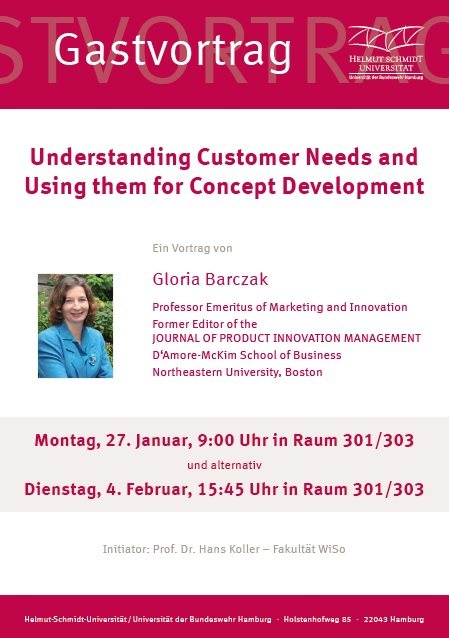 Our Associated Research Partners
---
---
About Us
The institute of technology and innovation management currently consists of a team of ten researchers contributing as research associates, in externally funded projects, or as external PhD students. Our research area covers recent topics of technology and innovation management, including technology foresight, business model innovation, patent management as well as classical issues of the management of innovation networks or the R&D management and certainly the great and exciting field of open innovation. We work on these topics in close cooperation with numerous partners from the international scientific community, with companies of various sizes and fields as well as with partners in the Federal Armed Forces.
Teaching at the institute comprises the lecturers "Introduction to Management", "Production and Supply of Internationally Distributed and Interactive Value Creation" and an extensive module on "Technology and Innovation Management". Both latter topics are deepened in seminars and theses.
Services
We are happy to discuss current issues in the field of technology and innovation management with companies. Furthermore, we develop proposals in collaboration with their representatives in order to solve current problems.