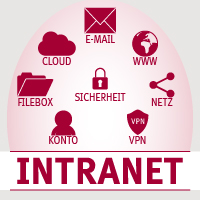 The Computing Services Center offers instruction manuals that support all university users when setting up an email account, a VPN connection or accessing the HSU-Cloud, Web-box, etc.
All manuals and required information regarding our services can be found on the HSU intranet (via VPN when off-campus).
Notice: please install and configure your VPN early. The instructions are available only from the campus network.
Letzte Änderung: 1. July 2022