The Chair of Laser Technology & Spectroscopy at the Faculty of Electrical Engineering of the Helmut Schmidt University (Bundeswehr University Hamburg) offers a position within the framework of a third-party funded research project as

Student Assistant (SHK / HiWi-Position) for a start-up project (9,82 €/h, up to 18 hours per week)

temporary for a limited duration of 9 months.

Student Assistant (SHK / HiWi-Position) for a start-up project
(9,82 €/h, up to 18 hours per week)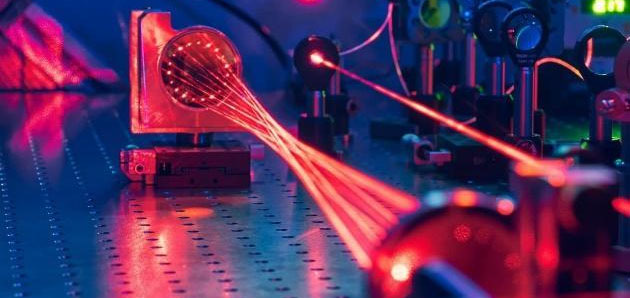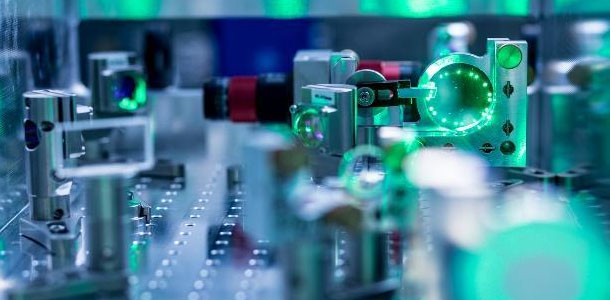 Ultrashort pulse laser s with a duration of approx. 250 fs have become indispensable tools in research and industry. We are performing a technology push by upgrading industrial-grade lasers to deliver pulses as short as 10 fs.

This brings us to our twofold mission.
Firstly, we are going to provide scientists with extremely reliable ultrashort pulse lasers to advance the frontier research in ultrafast spectroscopy, microscopy and tumor detection.
Secondly, we aim to satisfy the growing industrial demand in high-end material processing applications for stable and reliable ultrafast lasers with ever shorter pulse durations.

Our future products will be add-on modules which can be easily adapted to nearly all different types of existing laser systems. This way we are not only providing the added value to a customer but also bringing sustainability to the ultrafast laser market. Our team has over 17 years of cumulative experience with this technology. Our technology features unprecedented stability, reliability and life time.

Our team convinced the jury of the EXIST research transfer funding program of the German Federal Ministry for Economic Affairs and Energy (volume 800,000 €) with its innovative technology and the associated business plan. Th is program is aimed at outstanding, high-tech, research-based start-up projects. Currently we are hosted by the young and dynamic Chair of Laser Technology and Spectroscopy (Prof. Dr. Pronin), an excellent research facility providing all necessary infrastructure and support for such a spin-off project.
Areas of responsibility:
Qualification requirements:
Support in the assembly and testing of our optomechanical prototypes
Creation of promotional documents (PPT presentations, flyers, website)
Conception and execution of market research• Optional: Development of a numerical software for the simulation of nonlinear optics
You have a Bachelor's degree in physics, mechanical engineering or industrial engineering
You speak fluent English
Desirable:
You have an affinity for interdisciplinary work alternating between technical and commercial tasks
You enjoy facing challenges and improvising on a daily basis.
You are a problem solver with strong analytical thinking skills.
We offer:
Inexpensive food options at the university canteen (three times per day)
An excellent infrastructure for sports from gym to swimming hall
A diverse, varied and challenging job in an application-oriented research environment
Workplace at a green campus university in the eastern part of Hamburg with flexible working hours and free sports programs within the occupational health scheme
Possibility of using the Bundeswehr-owned car sharing

If you have any questions, contact
Prof. Dr . Pronin,
phone +49(0)40/6541-2756,
e-mail: [email protected]
or
Christian Franke,
e-mail: [email protected].

The employment relationship is governed by the provisions of the Wissenschaftszeitvertragsgesetz (WissZeitVG).

Applications from women are expressly encouraged. Women will be given preferential consideration in areas in which they are underrepresented, if they have the same aptitude, qualifications and professional performance, unless reasons relating to the person of a competitor outweigh this.

We expressly welcome applications from severely disabled persons and persons with equivalent disabilities. Severely disabled persons and their equals will be given preferential consideration in cases of equal suitability, ability and professional performance. Only a minimum level of physical aptitude is required of them. Individual consideration will be given to the fulfillment of further requirements for the invitation to tender.

More information about the university and the professorship can be found at:
www.hsu-hh.de and www.hsu-hh.de/lts.

Please send your application and the standard documents required – in electronic form (pdf file) only!
[email protected]

Note:
For information on data protection for applications, see the Internet site of HSU/UniBw H at "University – Jobs – Privacy Policy". Applications without the reference number above will be rejected and deleted for reasons of data protection.