Are you excited about photonics, lasers, and nonlinear optics? Do you want to work in a dynamic environment, at the frontier of photonics research, to solve the problems and have a lot of freedom in your research project? We are always searching for motivated people and problem solvers. Contact and visit us!
How to find us
we are located here
Please park your car outside the campus along Holstenhofweg street. Parking on campus is also possible; however, more complicated. You would need to request permission from the security guys at the main gate.
Once you have entered the university via the main entrance please look in front of you and allocate this fantastic piece of architecture: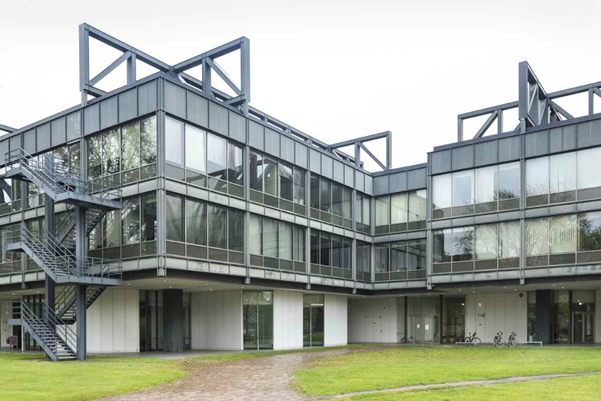 This is H1 building, and we are inside.
The office of Prof. Pronin is 1307. His phone number is +49 40 6541-2756
We wish you a pleasant trip and will see you soon at Helmut Schmidt University! 
Jobs
Letzte Änderung: 14. Februar 2023