Headquarters Group, Student Body Regiment is responsible for the organisation of all military affairs at the Helmut-Schmidt-University / University of the Federal Armed Forces Hamburg. Its core tasks are military education and training, care and assistance, and personnel work.
The HQ Group's Commanding Officer is a Lieutenant Colonel at battalion commander level.
The CO commands all branches of his staff.
S1: Personnel
S2: Military Security
S3: Training, Organisation, and Operations
S4: Logistics
S6: IT Services
---
Structure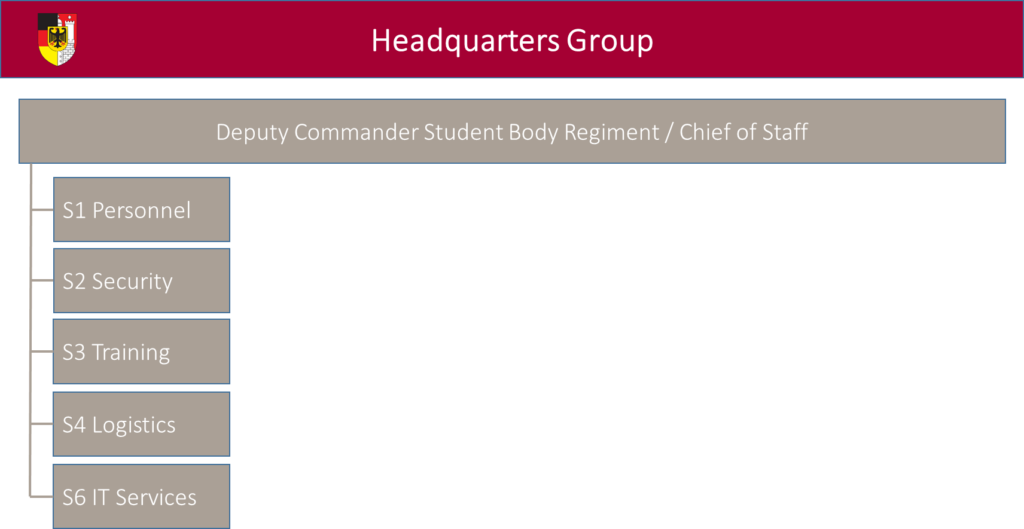 Chief of Staff: Lieutenant Colonel Thomas Waterholter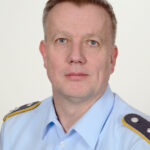 Phone:
+49 (0) 40 6541 4001
Visitor address
Helmut-Schmidt-University
Gebäude H04
Holstenhofweg 85
D-22043 Hamburg
Postal address
Helmut-Schmidt-University
(Staff Headquarters)
Post Office Box 70 08 22
D-22008 Hamburg
Letzte Änderung: 5. April 2023