Programme profile
The central qualification objective of the International Procurement Cooperation programme (MPA) is for graduates to be able to assume responsibility for the management of major procurement projects in international, interdisciplinary, and intercultural fields of work and to do so with deliberation and based on their professional and methodical training and their value-based team leadership skills. The programme takes an interdisciplinary approach in which students choose one of two different tracks: one with a focus on law, one with a focus on economics. Regardless of their chosen track, all students will acquire basic leadership and management skills and will learn about project and technology management as well as parameters of procurement projects from a strategic and transnational perspective. Depending on their chosen track, students will learn the fundamentals of either economics or law as well as specifics of either procurement law or procurement organisation. The IPC programme is offered in English in order to emphasise its intercultural nature and international perspective.
Degree: Master of Public Administration (MPA).
Period of study: 2-year standard period of study, 60 ECTS credit points.
Target group: (Prospective) management personnel in areas tasked with procurement projects in (federal) ministries and subordinate authorities in Germany and the other EU member states.
Admission requirements:
A total of 240 ECTS credit points achieved for completion of one or more study programmes at a German or foreign institute of higher education
At least two years of professional experience, including at least one year with leadership responsibility, after obtaining a higher-education degree qualifying the applicant to enter a profession
Sufficient knowledge of the English language to successfully complete the programme and the examinations (certificate attesting C1-level skills or equivalent)
Structure:
Part-time studies in a blended-learning format with two blocks of classroom phases and online learning phases; 3 compulsory modules, 3 consolidation modules, 3 specialisation modules of either the economics track or the law track, and a final module with a master's thesis.
Contents:
Leadership and management, project and innovation management, empirical research methods, an interdisciplinary module, network management, negotiation, risk management and compliance; as part of the law track: methodology of European and international law, European contract law and contract drafting, principles of European procurement law; as part of the economics track: fundamentals of economics, accounting and controlling, methodology of European and international law.
Important dates!
Next programme will start November 1, 2024.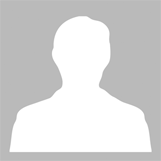 Address
Helmut Schmidt University/University of the German Armed Forces
Centre for Postgraduate Education (ZWW)
Postfach 70 08 22
22008 Hamburg
Dokuments
Programme and Examination Regulations IPC
Letzte Änderung: 10. January 2023