Research Assistant at the Chair of Political Science, in particular Political Theory
---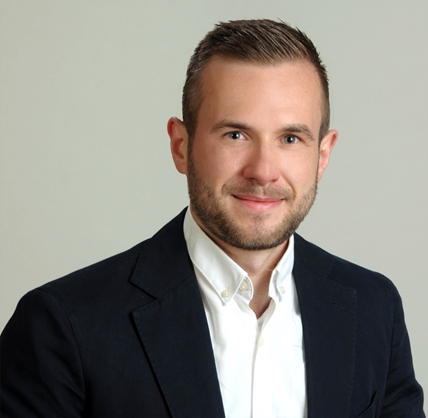 Helmut-Schmidt-Universität
Gebäude H1,
Holstenhofweg 85
22043 Hamburg
E-Mail: pawlak [at] hsu-hh.de
---
CV
---
Job history
Since 01/2021
Research Associate German Institute for Defence and Strategic Studies (GIDS)
Scientific Chair of Political Science, esp. Political Theory
Helmut Schmidt University/University of the Federal Armed Forces Hamburg
2019 – 2020
Research Associate
Center for Maritime Strategy & Security, Institute for Security Policy at Kiel University (ISPK)
2017 – 2019
Research Assistant
Center for Maritime Strategy & Security, Institute for Security Policy at Kiel University (ISPK)
2015 – 2017
Research Assistant
Institute for Social Sciences, University of Osnabrück
2011 – 2013
Commercial vocational training
Academic training
2016 – 2019
Master of Arts, International Politics and International Law
Faculty of Law and Faculty of Philosophy, Christian-Albrechts-Universität zu Kiel
2016
Study abroad at the Centre for European Studies, Jagiellonian University Kraków
2013 – 2016
Bachelor of Arts, Social Sciences: Political Science and Sociology
Institute for Social Sciences, University of Osnabrück
---
Research focus
---
Maritime Strategy and Security
Security and Defence Policy in the Baltic Sea Region/North and Eastern Europe
Strategy Research
---
Publications
---
Julian Pawlak/Johannes Peters (Hrsg.): From the North Atlantic to the South China Sea. Allied Maritime Strategy in the 21st Century. ISPK Seapower Series (4), NOMOS: Baden-Baden 2021, https://doi.org/10.5771/9783748921011 (OpenAccess).
Sebastian Bruns/Julian Pawlak: The Baltic Sea is not Las Vegas. The Mare Balticum in a Broader Context. Center for International Maritime Security – CIMSEC, 23. April 2021.
Julian Pawlak: Im Schatten der Großmachtkonkurrenz. MarineForum online, 04. Januar 2021.
Julian Pawlak: Im Schatten der Großmachtkonkurrenz. Sicherheitspolitische Herausforderungen im Ostseeraum, MarineForum, 12-2020, 22-26.
Julian Pawlak: The Baltic Sea region in another period of great power competition, Baltic Rim Economies, Issue 4, December 2020, 17.
Pawlak, Julian: EU-Marinemission "Irini" – zahnloser Tiger statt mächtige Göttin. Euractiv, 27. April 2020.
Stöhs, Jeremy/Pawlak, Julian: Strategische Herausforderungen und Handlungsoptionen westlicher Politik im nördlichen Atlantic. SIRIUS 3/2019, S. 242–254.
Pawlak, Julian/Peters, Johannes: Ein Schritt in die richtige Richtung. Manöverbeobachter bei Northern Coasts 2019. Leinen Los! 12-2019, 24-25.
Pawlak, Julian/Bruns, Sebastian: Die Ostsee ist nicht Las Vegas – das Mare Balticum im sicherheitspolitischen Kontext. MarineForum 06/2019, S. 20–34.
Pawlak, Julian: Was treibt den Bären in unseren Vorgarten? – Zum Verständnis russischer Nachbarschaftspolitik. Konrad Adenauer Stiftung, 2019.
Pawlak, Julian (Hrsg.): "Der Dreizack gehört in unsere Faust." – Marinestrategie in Vergangenheit, Gegenwart und Zukunft. Publikation zur wissenschaftlichen Netzwerktagung in Laboe/Kiel. ISPK: Kiel 2017.
Media contributions:
DefenseNews
Frankfurter Allgemeine Zeitung (FAZ)
Kieler Nachrichten
Leinen Los!
MarineForum
Teaching:
Spring term 2021: Seminar, Central Concepts of Political Theory in Phases of Social Transformation: Historical Texts and Contexts of Political Thought. "Security and Freedom – Security or Freedom?"
Presentations:
"Maritime Security Challenges in the Baltic Sea – The Challenges of Securing Maritime Areas for the European Union", European Security and Defence College & Institut des hautes études de défense nationale (L'IHEDN), June 2021.
"The Use of Cyber Sensing Technologies to Support Maritime Security", Overseas Study Program to the Federal Republic of Germany, The Republic of Indonesia Defense University (RIDU), July 2021; together with Gary Schaal.
"Die sicherheitspolitische Lage im Ostseeraum", Kommandantentagung, 3. Minensuchgeschwader, Kiel, Oktober 2020.
"Europas 'Nordflanke' und alliierte maritime Strategie", Dreizack20, Universität Rostock & Gesellschaft für Sicherheitspolitik, Oktober 2020.
"Russia's strategic approach towards the North Atlantic and the Baltic Sea", Maritime Mondays, International Institute for Strategic Studies (IISS) & United States European Command (EUCOM), Juli 2020.
"Europas Sicherheit zur See", Bundesverband Sicherheitspolitik an Hochschulen, Kiel, November 2019.
"Sicherheitspolitischer Brennpunkt Ostsee", Gesellschaft für Sicherheitspolitik, November 2019.
"Europe's Security at Sea", Maritime Convention, Berlin, November 2019.
"The Baltic Sea in Russia's Strategic Doctrine", Baltic Sea Strategy Forum, Kiel, October 2019.
"Der Ostseeraum heute – Nahtstelle oder Bruchlinie", Kernseminar für Sicherheitspolitik, Bundesakademie für Sicherheitspolitik (BAKS), May 2019.
"The Maritime Dimension of Russia's Challenge to Baltic Security and Defence", 2nd Gdynia Security Forum, Polish Naval Academy, April 2019.
Letzte Änderung: 20. July 2021