Informationen und Unterlagen zu den Lehrveranstaltungen der Professur werden im Lernmanagementsystem ILIAS bereitgestellt. Der Link für den direkten Beitritt zum jeweiligen ILIAS Kurs wird am Anfang der Lehrveranstaltung per Email versendet.
Portfolio of courses:
Mathematik I bis IV
Wissenschaftliches Rechnen
Numerik II
Numerik partieller Differentialgleichungen I und II
Calculus & Linear Algebra 1 and 2
Numerical Mathematics
Advanced Numerical Mathematics
Ingenieurwissenschaftliche Studienkompetenzen I

Die Professur bietet jährlich ab dem 1. April Online-Vorkurse in Mathematik mit umfangreichen Materialen zur Repetition sowie Übungs- und Testaufgaben an. Die Vorkurse ermöglichen eine Auffrischung und Vertiefung von Kenntnissen der Schulmathematik und liefern eine ideale Vorbereitung auf das Studium in den Ingenieurwissenschaften.

Studentische Arbeiten und Vertiefungspraktika werden auf Anfrage gerne vergeben.  Die Themen der Abschlussarbeiten orientieren sich an Fragestellungen aus der aktuellen Forschung der Professur.

Teaching Awards
Prof. Dr. Markus Bause honoured with the teaching award 2019 for professors
Prof. Dr. Markus Bause honoured with the teaching award 2018 for professors!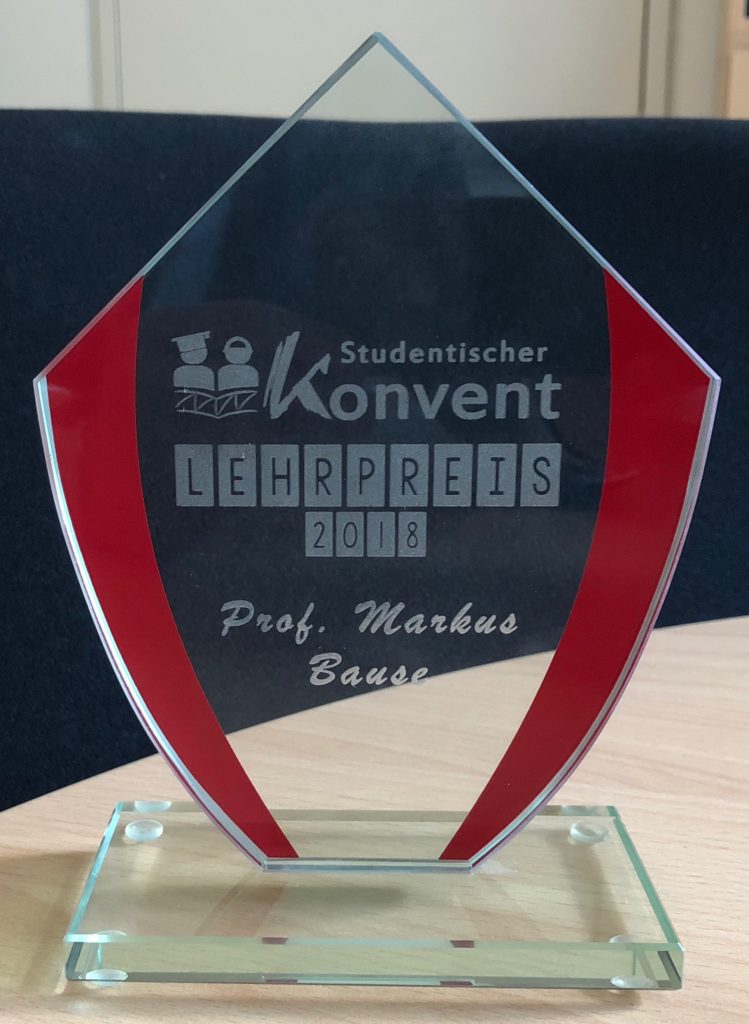 Letzte Änderung: 5. February 2020