The term "Vehicle Routing with scarce, reusable equipment" has been used to described a multi-period vehicle routing problem, in which equipment is delivered/ rented out to customers for a certain duration. This implies that the delivered equipment has to be picked up in some later period. Picking up comes with the option of transporting the equipment to another customer (in contrast to returning it to the depot), which captures an aspect of "reusability". A more detailed problem description is available here.
VeRoLog Solver Challenge 2016–2017
The above mentioned problem has been put forward as a case for the 2016–2017 Implementation Challenge of the EURO Working Group on Vehicle Routing and Logistics Optimization. We made a contribution to this competition, which ranked first.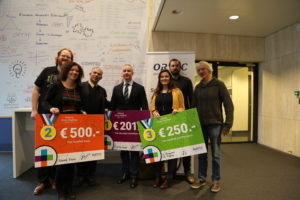 Letzte Änderung: 18. März 2019