Studies of educational science
Each course is presented and organized with teaching and learning materials on the Ilias platform. Please pay particular attention to the PDF document "A Guide to Scientific Work on Personnel Policy" [Leitfaden für das wissenschaftliche Bearbeiten von personalpolitischen Fragestellungen] (Sieben et al. 2003) as a guideline to drafting your essay and theses.
Further information on courses in the respective trimester can be found in the Campus-Management-System of the HSU (registration required).
In cooperation with Prof. Dr. Sven Hauff and staff, we supervise the elective subject of human resource management within the bachelor and master programs of "Education Sciences".
The chair is based on a pluriperspective teaching philosophy. We aim to present the students various perspectives on work and personnel (particularly personnel economics, strategic human resource management and critical-political perspectives), to equip the students with thinking of the implications for research and practice, and to engage in constructive dialogue. Our analysis and explorations encompasses the interests and opinions of different stakeholders and groups (manager and workers, employer and employee representatives, works councils, equal opportunity officers, politicymakers).
A further cross-cutting theme in our seminars are issues of (in)equality and human diversity in organizations, its implications for the functioning and tools of human resource management, management of human resource or the management of change. In our teaching, we recur to the latest findings in personnel and organization research, including Gender and Diversity Studies and Critical Management Studies.
Further study "Leading Diversity" (LeaD)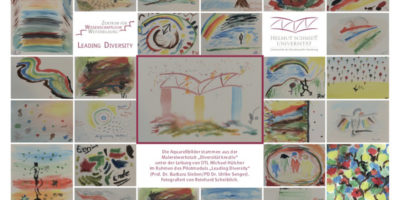 The "Leading Diversity" advanced training master's programme aims to professionalise inclusive diversity management in numerous areas of social responsibility. At the heart of the course concept is the job description of a manager – in the public sector (federal and state ministries), science or private industry – who shapes organizational change processes in an innovative and successful way through the multi-perspective and interdisciplinary examination of diversity and diversity management.
Letzte Änderung: 13. January 2021