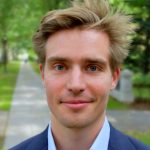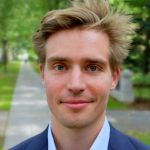 Phone:
+49 (0)40-6541-3123
Visitor Adress:
Helmut-Schmidt-University
Bulding H1
Holstenhofweg 85
22043 Hamburg
Office hours: tuesday, 14-15 h
Mail Address:
Helmut-Schmidt-University
Faculty of Humanities and Social Sciences
Modern History
Postbox 70 08 22
22008 Hamburg
since 07/2019
Lecturer, Modern History, Helmut-Schmidt-Universität, Hamburg
2018–2019
Wiener-Anspach Postdoctoral Fellow, Université libre de Bruxelles
2017-2018
Brady-Johnson Fellow, International Security Studies, Yale University
2014-2017
DPhil in History, University of Oxford
2012-2014
Dual MA/MSc in International and World History, Columbia University and London School of Economics
2008-2012
BA in Philosophy & Economics, Universität Bayreuth
Twentieth Century International History
International Relations and Diplomacy
International Organisations
Economic Development
European Integration
'The First World War and the Democratic Control of Foreign Policy', Past & Present (forthcoming).
'Women, Wars, and World Affairs: Recovering Feminist International Relations, 1915-1939', Review of International Studies 44:2 (2018), pp. 215-35.
'Nationalism and Internationalism in the Study of International Relations, 1900-1939', History Compass 15:2 (2017).
'Studying the International, Serving the Nation: The Origins of International Relations Scholarship in Germany, 1912-1933', International History Review 38:5 (2016), pp. 1055-80.
Letzte Änderung: 8. Januar 2020