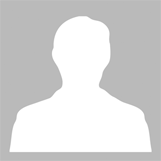 Telefon:
+49 (0)40 6541-2382
Postal address
Helmut-Schmidt-Universität
Universität der Bundeswehr Hamburg
Fakultät für Elektrotechnik
Hochfrequenztechnik
22039 Hamburg
Germany
Address
Helmut-Schmidt-University
University of the Federal Armed Forces Hamburg
Building H1
Holstenhofweg 85
22043 Hamburg
Germany
Publications
Koch, J.; Chan, K.; Kühl, S.; Schaeffer, C. G.; Pachnicke, S.
Neural Networks based Equalization of Experimental Transmission using the Nonlinear Fourier Transformation
46th European Conference on Optical Communication (ECOC), We1E-8 06. –  10. Dezember 2020, Brüssel
Chan, K. ; Geisler, A. ; Leibrich, J. ; Schäffer, C.G.
Experimental Demonstration of Differential Coding Gain for Dual Polarization Two-Eigenvalue Signals
IEEE Photonics Technology Letters, 28. October 2019
DOI     https://doi.org/10.1109/LPT.2019.2949431
Chan, K. ; Leibrich, J. ; Geisler, A. ; Schäffer, C.G.
Joint Detection Equalization on Nonlinear Fourier Transform based Optical Communication
45th European Conference on Optical Communication (ECOC),  Poster Session 2 / P69, 22. – 26. September 2019, Dublin
Letzte Änderung: 19. October 2020